Are Pre-Owned Hyundai Models Reliable? Find Out at Woodhouse Hyundai of Omaha
Car shoppers instinctively lean towards buying new models when looking for their next vehicles. If you can relate, you might want to consider a pre-owned model instead. If you've done research on buying a pre-owned Hyundai model, you may surprised at the perks that come with buying one. Head over to Woodhouse Hyundai of Omaha to find out why you should opt for a pre-owned car.
Benefits of Buying Pre-Owned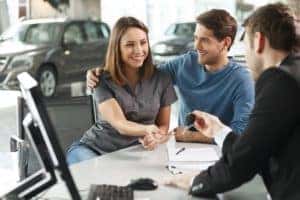 It goes without saying that when you finance a pre-owned Hyundai, you save a lot more money. Not only is the price-tag much easier on your wallet, but insurance premiums and registration fees are also more affordable.
Hyundai drivers not only save in terms of money, but also in regards to depreciation. Because your pre-owned Hyundai has already gone through much of its depreciation, you'll get a great deal on it later on if you decide to sell. If you're concerned about mileage, you can always check out cars with mileage as low as 18,000 miles.
At our Hyundai dealership, you'll find a gamut of pre-owned Hyundai models from recent years that come with exciting features. If you want something more reliable, check out our certified pre-owned Hyundai models. Our Hyundai dealers assure you that all of our certified pre-owned models have been through rigorous inspections, offer fantastic warranties, and come with CARFAX® vehicle history reports to prove that they're reliable and safe.
Our Pre-Owned Hyundai Cars
Our inventory of pre-owned and certified pre-owned Hyundai cars is guaranteed to have something you love. A pre-owned Hyundai Elantra is a compelling selection if you want a quiet sedan with plenty of cargo room and safety features. If you're looking for a more sensible choice, consider a pre-owned Hyundai Tucson. It not only offers a comfortable ride, but it also stands out in terms of safety and delivers excellent fuel economy.
Once you see our pre-owned Hyundai cars, you'll be floored at how unbelievably new they look. Our Hyundai finance center can pair you with a suitable car loan and address any lingering questions you may have. Our dealers are committed to helping you find a good-as-new vehicle that can serve you for years to come.