Electric Cars vs. Hybrid Cars at Woodhouse Hyundai of Omaha
Drivers who are looking for eco-friendly Hyundai cars have more options than ever these days. Here at Woodhouse Hyundai of Omaha, we have some incredible green cars to offer local drivers, but before you pick one out, you might have some questions. One common query we hear at our Hyundai dealership serving La Vista, NE is, "What's the difference between an electric car and a hybrid?" Today, we want to clear up any confusion you may have.
What is an Electric Car?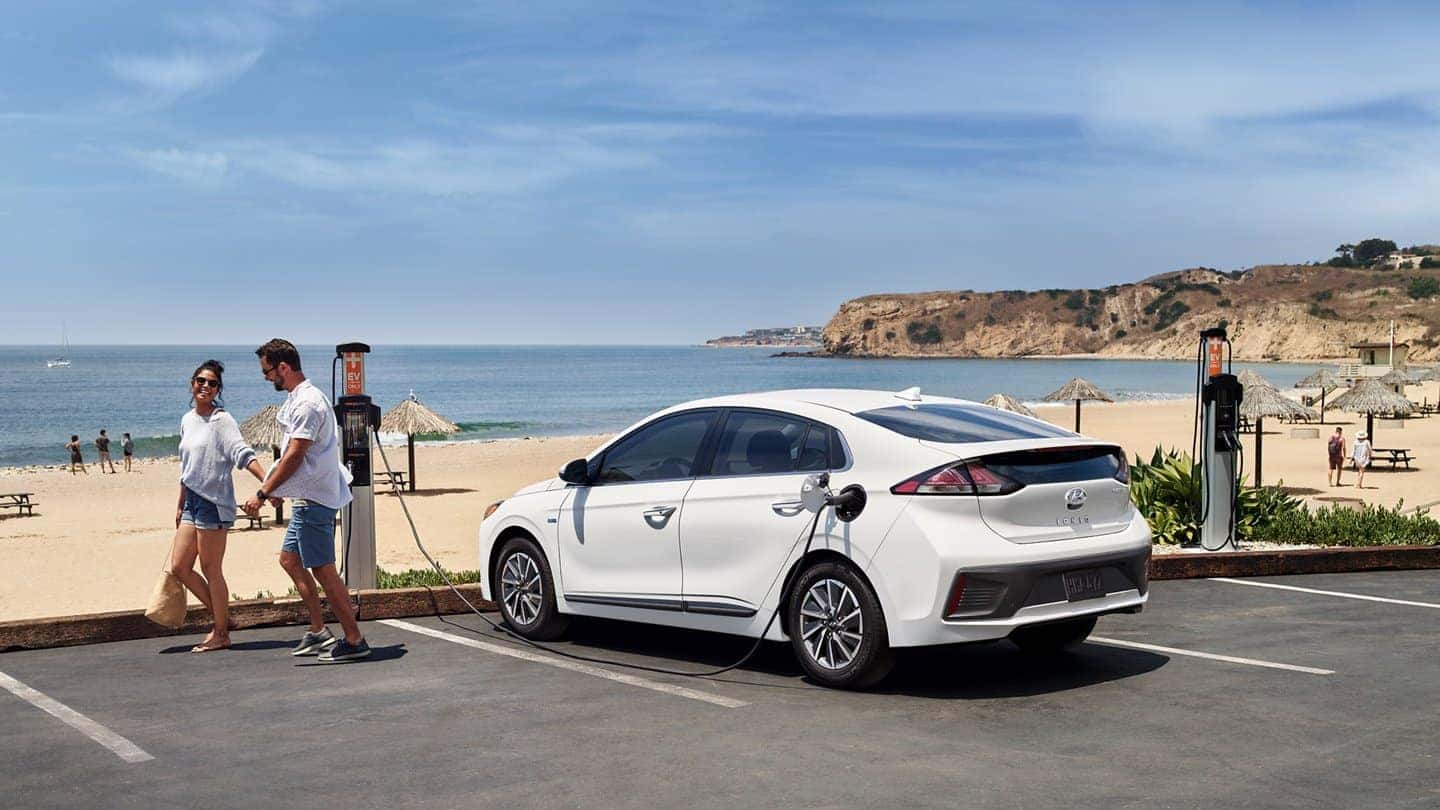 If you really want to avoid the gas station, an electric car is the way to go. That's because it uses no gasoline at all, instead relying on a battery pack and one or multiple electric motors. Instead of refueling at the gas pump, you have to charge your vehicle so that it can continue moving. You can always charge at home, but there are also more and more charging stations being built on public roads as well.
Most electric vehicles also come equipped with fast-charging technology that enables them to gain significant charge in just a few minutes. An electric car produces no emissions, arguably making it the greenest vehicle option available right now. Current Hyundai models that fit this description include the 2020 Hyundai Ioniq Electric and the 2020 Hyundai Kona Electric. More electrified models are in the works, too!
What is a Hybrid Car?
A hybrid car is just what it sounds like. It's powered by both gasoline and electricity. A hybrid vehicle like the 2020 Hyundai Ioniq Hybrid or the 2020 Hyundai Sonata Hybrid is designed to make the most out of every gallon of gasoline. It uses electric power to boost its fuel economy numbers, meaning that you can travel farther on a single tank of gas.
Most hybrid cars can also be switched over to an all-electric driving mode, where they function much like an electric car. A hybrid vehicle's electric driving range is much shorter than an electric car's would be. A new Hyundai hybrid car might be preferable if you frequently drive long distances and you're worried about running out of electric power.
The Hyundai brand has introduced plenty of green cars in recent years, and even more are in development right now. If you're interested in a more efficient vehicle, our Hyundai dealers in Omaha are ready and willing to answer your questions about electric vehicles, hybrid cars, and the latest additions to the Hyundai lineup!