Finance Your New Car with Woodhouse Hyundai of Omaha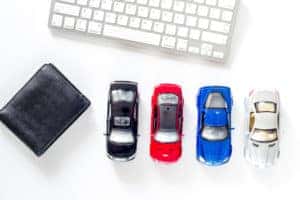 Here at Woodhouse Hyundai of Omaha, we believe the Hyundai finance process should be accessible to everyone. The more you know about financing, the easier it is to get the terms and options that best fit your needs, and Woodhouse Hyundai of Omaha is here to help.
Hyundai Financing Terms to Know
Knowing common financing terms can make you feel more confident when you go into the financing process. Here are some of the most common vocabulary words to consider when financing your next car:
Principal: The principal is the cost of your vehicle before the interest or additional costs are incorporated.
Down Payment: Your down payment is the amount of money you will pay on the day you take home your vehicle. The more money you put down, the less you'll have to borrow and the more quickly you will be able to pay off your loan.
Credit Score: Your credit score will tell lenders how risky you are to lend money to. It's a good idea to check your credit score before you begin the financing process and to bring it up as best you can.
Interest Rate: The interest rate is the cost of borrowing money for your vehicle. It is a small percentage of the overall costs, and the faster you pay off your loan, the less interest you pay.
Book Value: The book value is the market value of your vehicle, often according to an organization like Kelley Blue Book. It's helpful to know the book value when buying, selling, and trading in.
Learn more about Hyundai financing options and find your next great ride at Woodhouse Hyundai of Omaha. Meet with our financing team today.