How Long Can I Put Off Hyundai Service?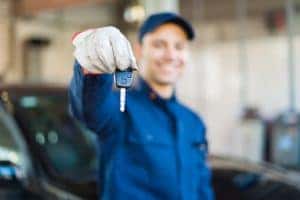 Hyundai service may feel like just another thing to remember in your busy week, but the truth is that there's no better way to keep your vehicle safe, responsive, and efficient than with routine care and maintenance. That's where Woodhouse Hyundai of Omaha can help.
Delaying Hyundai Service
The truth is, you should never skip your routine service and car care. Skipping service can make your vehicle less responsive, less efficient, and even less safe. Here's a look at the best times to schedule Hyundai car service for your vehicle:
Oil Change: Oil helps to keep your engine from overheating and captures the dirt from the road so it doesn't get into the engine compartment. Eventually, the oil becomes dirty and needs to be changed. Schedule an oil change for your Hyundai vehicle every 5,000 miles.
Tire Rotations: Tire rotations help to ensure even wear and maximize the longevity of your tires. It's best to bring your vehicle in for a tire rotation every 6,000 to 8,000 miles. We'll also check for low tread, low inflation, or signs of uneven wear.
Brake Pads: The brake pads on your Hyundai vehicle will last 30,000-70,000 miles, depending on the kind of driving you're doing. If you hear squealing or grinding or your vehicle has a longer stopping distance than usual, it may be time for new brake pads.
Battery: Most car batteries last three to five years unless exposed to extreme temperatures. Regular battery inspections will help to prevent corrosion and damage to other parts and systems.
Hyundai service is made easy here at Woodhouse Hyundai of Omaha. Schedule your next service appointment with our expert team today.