How the 2020 Hyundai Sonata Compares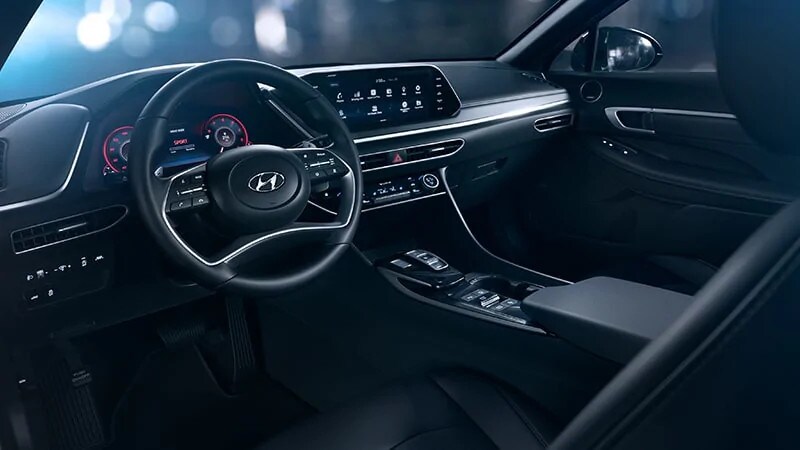 It's time again for us here at Woodhouse Hyundai of Omaha to put our money where our mouth is. As your Omaha Hyundai dealership, we believe in the superior quality that new 2020 Hyundai models for sale bring to the table. However, we understand that we might be a bit biased. So, we're comparing the new 2020 Hyundai Sonata to the Honda Accord.
When comparing these two midsize sedans, it's important to note the rising popularity of other vehicle types like the crossover. The increasing demand in other models means that automakers like Hyundai must work tirelessly to produce a sedan that can hold up to the competition. We believe the 2020 Hyundai Sonata is up to the task.
Let's start with the dimensions of both vehicles. On paper, both are nearly identical in width and length — the 2020 Hyundai Sonata measures in a 192.9 inches long and 73.2 inches wide. Meanwhile, the Honda Accord comes in at 192.2 inches and 73.3 inches.
When it comes to exterior design, the 2020 Hyundai Sonata seems to have more of a personality. The Honda model bears the same overall design since 2017 and doesn't exactly stand out on the road. On the other hand, the 2020 Hyundai Sonata enters its eighth generation with flair. The vehicle delivers as sleek, coupe-like profile and rear-drive proportions on a front-drive platform.
As for power, both models are pretty evenly matched. The new engine found on the 2020 Hyundai Sonata is a 2.5-liter inline four-cylinder Smartstream® engine that puts out 191 horsepower and 181 lb-ft of torque. The Honda model does offer a more powerful 2.0-liter engine, but we find that it doesn't make much difference behind the wheel.
Overall, as your Omaha Hyundai dealership, we're incredibly fond of the new Hyundai Sonata. While both options are solid, we prefer the Hyundai model for its more distinctive styling and more advanced safety features like Safe Exit Assist. If you're interested in taking a closer look at the 2020 Hyundai Sonata, we'll be sure to let you know when we have them in stock.
Source: Woodhouse Blog