Hyundai Service Tasks Your Vehicle Needs this Fall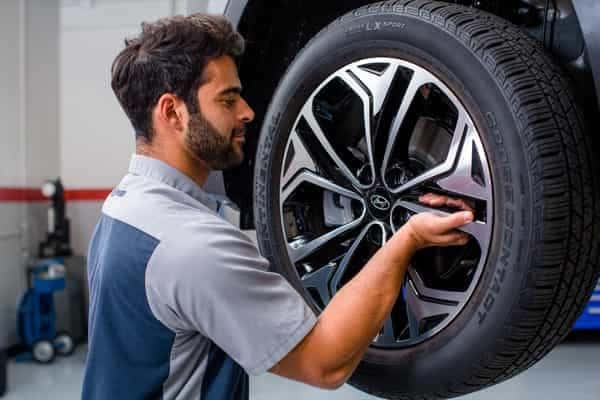 The temperatures are slowly starting to drop, and we know what that means – fall is here, and winter isn't far behind. In Omaha, it's so important to make sure that your vehicle is ready for the inclement weather that's on its way. That's where the Hyundai service at Woodhouse Hyundai of Omaha comes in.
Test Your Battery
Fall is the perfect transition time to get your vehicle ready for winter. The hot summer days are behind us, but the coldest days haven't yet arrived. This is an ideal time to test your battery since both temperature extremes can put a strain on your battery.
Inspect Your Brakes
Generally, brake pads will need to be replaced every 10,000 to 20,000 miles. However, now is a good time to have them inspected, to make sure that your brakes are in peak condition. You don't want to leave your stopping power to chance on a wet or snowy road.
Examine Your Tires
Do your tires have adequate tread? Enough to help you stop on even the slickest or iciest streets? If your tires are looking bare, it's so important to have them replaced.
Check Your Headlights
With fall underway, that also means that Daylight Savings Time will soon come to an end. That leads to even more driving in the dark. Make sure that your headlights and taillights are working, as well as your brake lights and turn signals.
Build an Emergency Kit
We strongly recommend always having an emergency kit in your vehicle. However, there are different requirements as our snowy season approaches.
These are just a few of the items you should keep on hand:
Snow scraper
Blanket
Shovel
Kitty litter or sand
Emergency flares
Bottled water and snacks
Visit our Hyundai dealership in Omaha, NE for expert service today!