Need an Oil Change? When You Should Visit Woodhouse Hyundai of Omaha
Are you considering getting an oil change, Omaha residents? Hopefully you are, since this quick, easy service is vital for the health of your new or pre-owned Hyundai SUV. Fortunately, Woodhouse Hyundai of Omaha has a service center staffed by experienced technicians who have performed countless oil changes over the years.
Changing Your Oil
Before you schedule your next service appointment, we want to give you some handy tips. First off, the automotive techs at our Hyundai service center recommend that drivers get their oil changed every three months or 3,000–5,000 miles.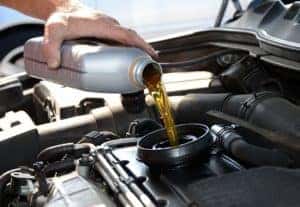 The purpose of these regular oil changes is to ensure that your car's engine stays properly lubricated. Without sufficient lubrication, excess friction can cause your engine to overheat. Friction can also cause your Hyundai car's component parts to wear down, which might diminish handling and performance.
The technicians at Woodhouse Hyundai of Omaha also receive a lot of questions about what type of motor oil drivers should choose. In general, we recommend customers opt for conventional oil. However, if you own a sports car, you might want to choose synthetic oil instead. Regardless of the type of oil you pick, our auto technicians have the know-how to swap out the old stuff and get you back on the road as quickly as possible.
What Happens if You Don't Change the Oil in Your Hyundai Car?
So, what happens if you forget to get the oil changed in your Hyundai vehicle? You could be putting your car at risk. As oil ages, it slowly loses its viscosity. In other words, it loses its ability to act as a proper lubricant.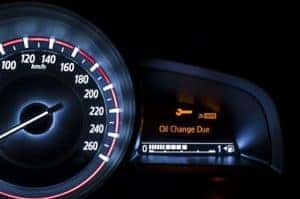 If this happens, you might begin to notice warning signs as you drive. For example, your car's fuel economy or horsepower might diminish. Some drivers might even notice odd screeching sounds coming from beneath the hood.
If these symptoms occur, bring your car to our Omaha Hyundai dealership as soon as you can. Our technicians can check it over and change the oil if necessary. The best bet is to plan to get your oil changed on a regular schedule, however. So visit our website and sign up for an appointment today. Don't wait too long for that next oil change, Omaha!