SUV vs. Crossover vs. Sedan: What's the Difference?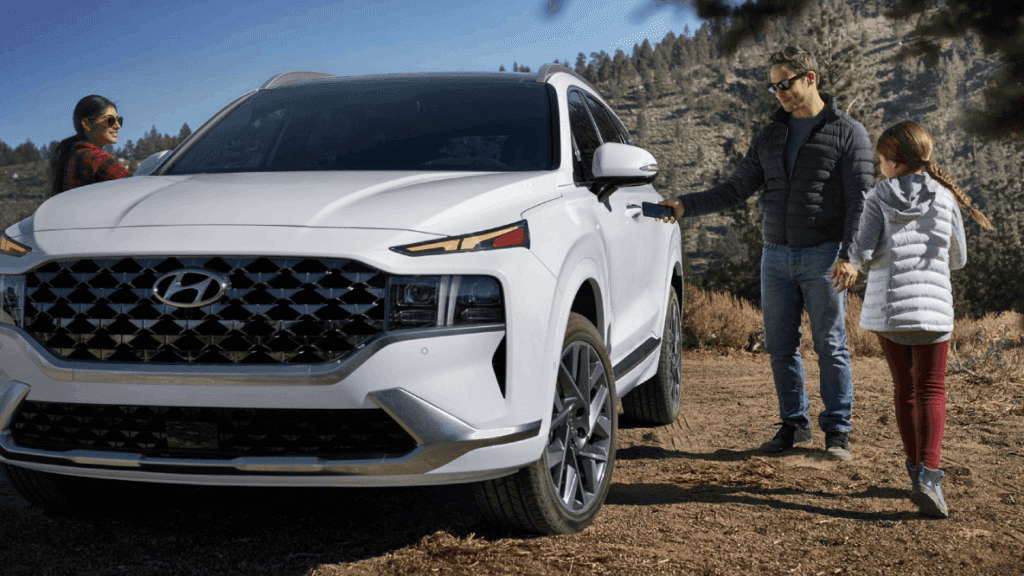 We carry a variety of Hyundai models, including popular Hyundai crossover vehicles, at Woodhouse Hyundai of Omaha. Today, we're going to help you understand different body styles including the crossover so you can find the right kind of car fit for your needs and lifestyle. 
SUV vs. Crossover
An SUV, also known as a sports utility vehicle, is a class of cars with a combination of features typically found in passenger vehicles and off-road vehicles. 
These blended attributes allow your SUV to perform well for everyday drives and occasional off-roading. Often, SUVs will have higher ground clearance and all-wheel drive, allowing them to conquer different terrains with ease. 
Crossovers are a type of SUV with a car-like unibody frame that makes for a smooth ride without compromising off-road capability. Crossovers put together the best elements of both SUVs and sedans, giving you the best of both worlds. 
Hyundai has a couple crossover SUV models including the Hyundai Santa Fe and the Hyundai Tucson. Both of these Hyundai crossovers are perfect for drivers looking for ample cargo space and improved maneuverability. 
Hyundai Sedans vs. Crossovers
Sedans, such as the Hyundai Elantra and Hyundai Sonata, are four-door passenger cars with three separate compartments for the engine, passengers, and cargo. 
Compared to SUVs, sedans are ideal for everyday drives and are not designed for off-roading. Sedans do offer safety and good fuel economy, though, so they are great for commuters who want to save on gas. 
Crossovers offer some benefits that sedans do not that you should take into consideration:
Ample cargo spacious

Off-road capability

More head and leg room

More ground clearance
These benefits make crossover cars a top pick for families and those who like to take road trips regularly. 
Crossovers at Woodhouse Hyundai of Omaha
Come visit us today at our dealership in Omaha, NE to take a test drive of our Hyundai crossovers to find the right fit for you. During your visit, our experienced representatives can answer any of your questions about vehicle options, financing, and our trade in policy.