The 2020 Hyundai Sonata vs the 2020 Kia Optima in Omaha, NE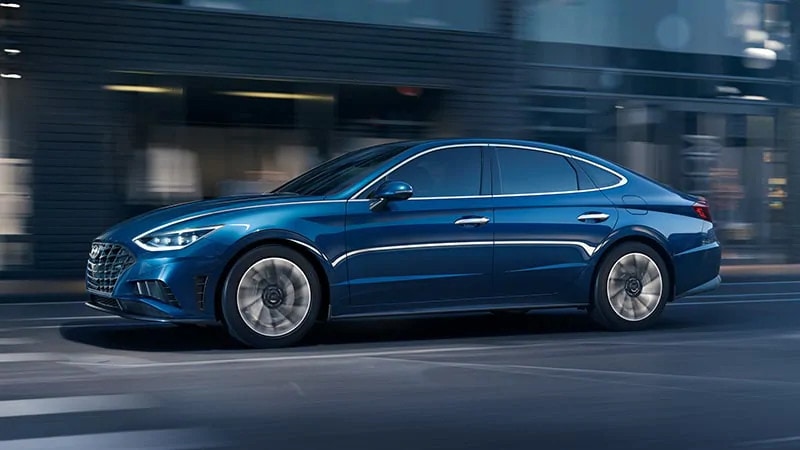 Even if you're not an Omaha Hyundai dealer like us, you may still have an interest in learning how your favorite Hyundai models fare when they're compared to their rivals. It's only natural to wonder how one car compares to another one, especially if you're thinking about buying or leasing an automobile.
The 2020 Hyundai Sonata is one vehicle that people ask us about often. That's in part because the vehicle is a sedan. While that may not seem of particular interest, it is because some of the most respected automakers in the world ceased production of that body style after the 2019 model year in favor of trucks and SUVs, making sedans more and more interesting on the road.
As you learn about the new Hyundai Sonata, you'll see that it stands out from rivals like the 2020 Kia Optima. From the sedan's very core, it's obvious the new Hyundai Sonata speaks the Hyundai brand's latest design language, "Sensuous Sportiness," fluently. This sedan has a breathtaking, nearly overblown yet restrained outward appearance.
By contrast, the look of the new Kia Optima is decidedly lackluster. How could it be anything but when the Kia design team is competing with the master engineers at Hyundai?
When it comes to features, it's likely the new Hyundai Sonata will be the most feature-rich in its class or at least close to it. While the Kia Optima has a generous number of desirable features, it may be outdone by the Hyundai Sonata in a trim by trim comparison.
To learn more about how the 2020 Kia Optima will stack up against the new Hyundai Sonata when the latter arrives at our Hyundai dealership, swing by Woodhouse Hyundai of Omaha today.
Source: Woodhouse Blog