The 2020 Hyundai Sonata vs the 2020 Toyota Camry at Woodhouse Hyundai of Omaha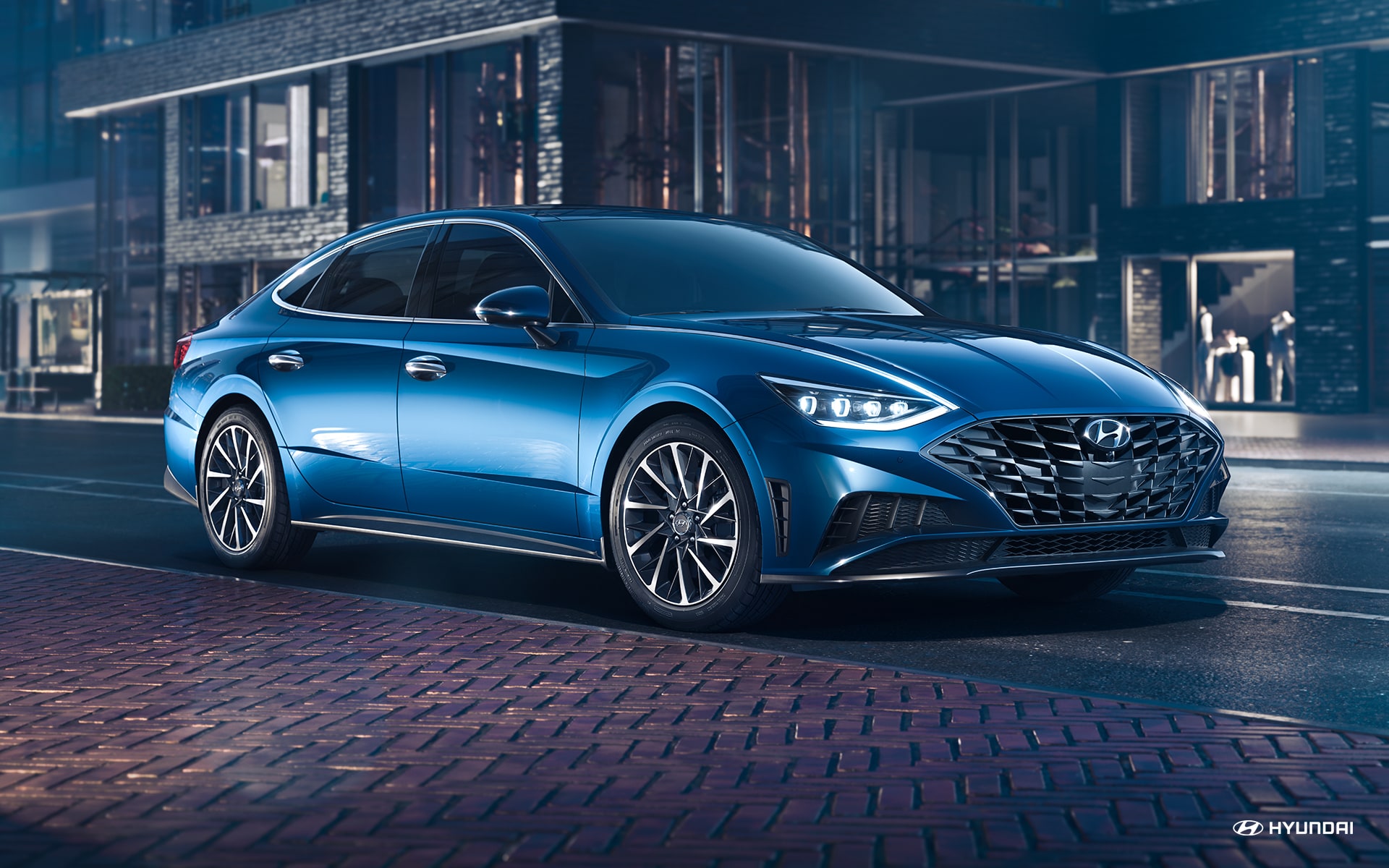 Drivers who want to buy or lease a new Hyundai car are invited to visit our location to talk to the experts in our Hyundai finance center near Council Bluffs, NE. Just like we're happy to answer your questions when you apply for an auto loan or lease package, we're eager to respond to inquiries about the vehicles in our extensive inventory.
Motorists who are interested in the 2020 Hyundai Sonata often ask us how the sedan compares to its competitors, like the 2020 Toyota Camry.
The Toyota Camry was redesigned for the 2018 model-year. By contrast, the new Hyundai Sonata was completely reworked for 2020. Like the 2020 Hyundai Palisade disrupted the three-row crossover segment, the redesigned Hyundai Sonata is about to do the same in the midsize sedan class.
If you were to look at the 2020 Hyundai Sonata and the 2020 Toyota Camry side by side, you'd see that both five-passenger sedans are outfitted with an eight-speed automatic transmission. While that's the case, only the new Hyundai Sonata has paddle shifters on its base trim. In fact, the Hyundai Sonata doesn't even have a traditional shifter. Instead, it has user-friendly buttons to change gears.
Both the Hyundai Sonata and the Toyota Camry are equipped with an impressive number of desirable features, such as an intuitive touchscreen and sought-after safety equipment. Although that's true, the elegant yet uncomplicated design of the new Hyundai Sonata clearly stands out.
To learn more about how the 2020 Hyundai Sonata stacks up to the new Toyota Camry, contact Woodhouse Hyundai of Omaha. If you want to take the redesigned Hyundai Sonata for a test drive, visit our convenient location to see when the sedan will arrive at our Hyundai dealership now!
Source: Woodhouse Blog