The 2022 Hyundai Elantra vs. the 2022 Toyota Corolla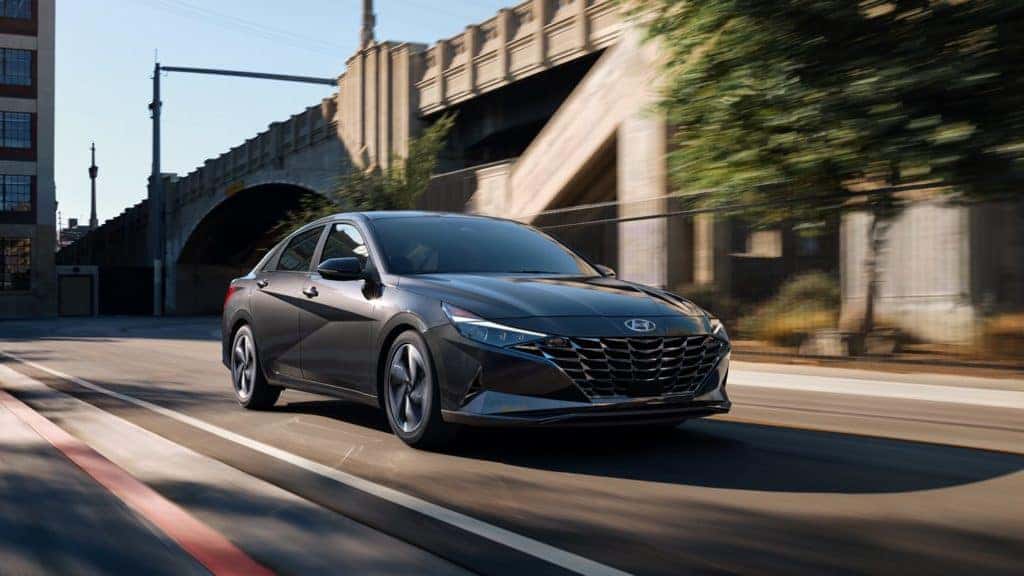 There are plenty of small sedans out there, but the 2022 Hyundai Elantra is a great option no matter how much competition it's facing. This new Hyundai model, available now at Woodhouse Hyundai of Omaha, offers multiple engines to pick from, a spacious interior, and some of the best warranty coverage around. We're confident that it can take on competitors like the 2022 Toyota Corolla.
Let's take a closer look at both of these vehicles and see how they compare in some key areas.
Interior Space
The 2022 Hyundai Elantra doesn't look too big, but the interior is surprisingly spacious. It offers up to 99.4 cubic feet of passenger volume, topping the 89 cubic feet of space offered by the 2022 Toyota Corolla.
The Hyundai Elantra also offers an additional 2.3 inches of front headroom and 2.5 inches of front shoulder room. The rear seats are also more spacious, giving passengers 3.2 more inches of legroom and 3.9 more inches of shoulder room.
Engine Options
The base engine for this Hyundai model is a turbo four-cylinder engine that produces just over 200 horsepower. A hybrid version of the 2022 Hyundai Elantra has an output of 139 horsepower.
Compare this to the 2022 Toyota Corolla. Its base model maxes out at 168 horsepower and its hybrid version produces just 121 horsepower. The Hyundai sedan already has the obvious advantage when it comes to engine options already, and we didn't even mention the 2022 Hyundai Elantra N and its output of 276 horsepower!
Warranty Coverage
The 2022 Hyundai Elantra comes with a five-year/60,000-mile basic warranty, a 10-year/100,000-mile drivetrain warranty, and five years of roadside assistance. The 2022 Toyota Corolla basic warranty lasts just three years or 36,000 miles and its drivetrain coverage is only in effect for five years or 60,000 miles.
If you want to experience the 2022 Hyundai Elantra for yourself, visit our Hyundai dealers in Omaha. We'll answer any questions that you have about this stylish Hyundai sedan!