When to Repair or Replace Your Hyundai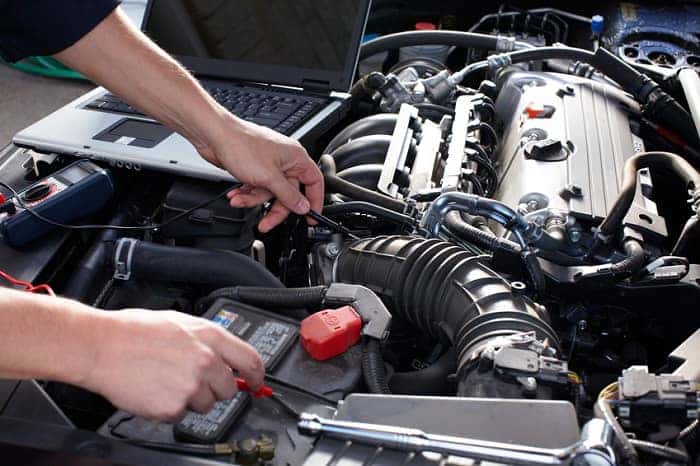 If your car needs expensive repairs, is it time to just upgrade to a new vehicle? Sometimes it is, but sometimes you're better off paying for a Hyundai repair. Here's what you should consider before buying a car or paying for a repair here at Woodhouse Hyundai of Omaha.
How Often Your Car is in the Shop
Does it seem like your car spends more time at the mechanic than in your garage? Are you without it often and stuck asking for rides? Then maybe it's time to buy a new vehicle that's going to be more reliable.
Your Fuel Economy
Newer cars have made great strides when it comes to gas mileage. Even SUVs like the 2022 Hyundai Tucson offer engines that won't guzzle gasoline and cost you a bunch of extra money at the fuel pump.
If your car is not that efficient and a new vehicle would make your gasoline go much farther, it might be time for an upgrade.
New Safety Technologies
Newer cars obviously offer better, more advanced tech. If you want a safer vehicle with more driver assistance features and family-friendly in-car tech, then buying a new Hyundai vehicle is a good idea.
On the other hand, if in-car technology isn't one of your top concerns, you can stick with a car that hasn't advanced beyond the CD player.
Repair Bills Versus Loan Payments
Finally, compare the cost of your repair to a year of new car payments. If your repair costs $3,000 and a monthly car payment would be $500, it might not be worth upgrading just yet. However, once these numbers get closer together, buying a new car may be a better option than continuing to invest in a vehicle that keeps breaking down.
If you want to learn more about your options, visit our Hyundai dealers in Omaha. Whether you have questions about repairs or our lineup of 2022 and 2023 Hyundai models, we're ready to assist you!