Your Hyundai Santa Fe Service Schedule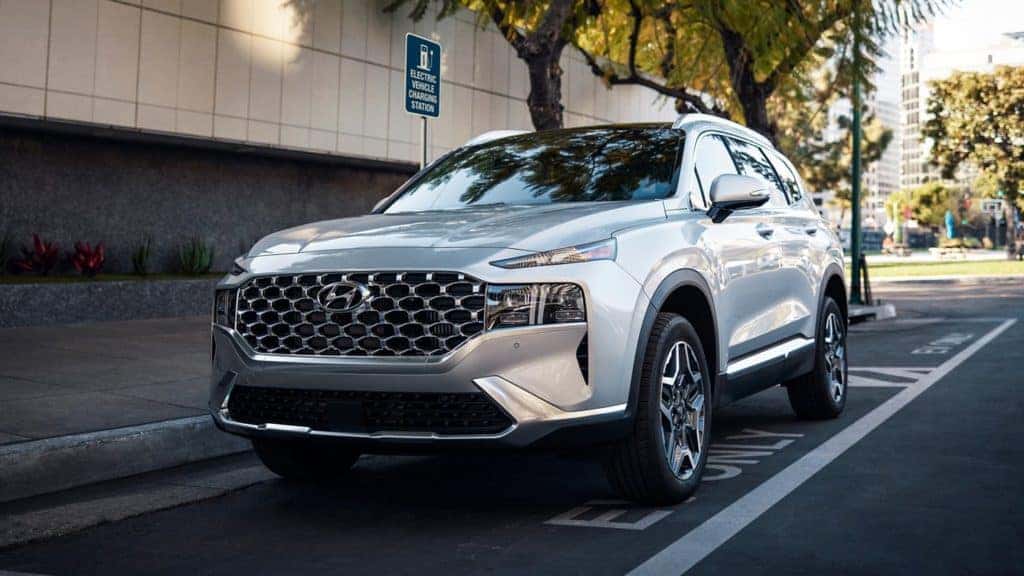 If you want your Hyundai SUV to live a long and healthy life, you simply have to keep up with routine maintenance. Fortunately for local drivers, the mechanics here at Woodhouse Hyundai of Omaha are more than ready to handle all of your Hyundai Santa Fe service needs. Let's take a look at some of our most important services and when you'll need them.
7,500 Miles
This should be your first big service appointment. At this mileage, we'll change your oil and replace the engine oil filter. These maintenance tasks help your engine stay in top shape.
We'll also rotate your tires, which helps all four of them last longer. Finally, we'll inspect your battery and vacuum hoses.
15,000 Miles
At this mileage, we'll repeat the service we did for 7,500 miles and inspect a variety of important components and systems within your vehicle. Our mechanics will take a look at:
Brake components, like calipers
Drive shafts and boots
Suspension mounting bolts
The exhaust system
If we think that anything else requires a checkup, we'll inspect it.
22,500 Miles
Now is probably a good time to change out your engine air filter for a new one. This helps protect the engine from damage.
30,000 Miles
At this milestone, we'll inspect the brake fluid and the fuel lines in your Hyundai Santa Fe. Now might also be a good time to replace your brake pads and cabin air filter, but both might have a few more miles left in them depending on your driving habits.
45,000 Miles and Beyond
At 45,000 miles we'll inspect the rear differential oil and replace your spark plugs if needed. These crucial components help your car start up.
Then, we mostly repeat the above services at their necessary milestones from here on out. At 80,000 miles you probably need new coolant, and at 96,000 miles you might want your brake fluid flushed and replaced.
If you're in need of some routine maintenance or new Hyundai parts, do not delay. Schedule a service appointment at our Hyundai dealership in Omaha. Our mechanics are ready to assist you!